I'm busy working on my blog posts. Watch this space!
Please reload
Porta Potties that Prevent Hemorrhoids?!?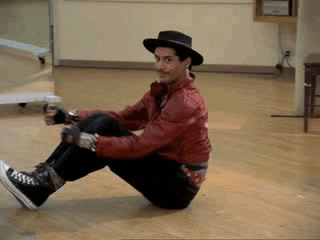 Did you know that not all porta potties are created equal? Some porta potties have higher seats and can cause hemorrhoids or strenuous problems on employees. Nobody wants sick employees or employees that have to stay at home because of a bad porta potty experience. And no one wants to have to do the hemorrhoid scoot pictured above. So what makes our KamCo porta potties different than the other guys?
     - Chemicals
     - Toilet Paper
     - Sanitation
Chemicals- Did you know that some porta potty companies use a very strong fragrance in them to cover up the smell? This fragrance may cause nausea, diarrhea, vomiting, or even massive headaches! Here at Kamco Plumbing, we have done research on what best works for us and other people. We wouldn't want our kids or employees getting sick; so we use what we would use in our own toilet.. not a bunch of harsh chemicals.
Toilet paper is another big factor. nobody wants to use a porta potty that has uncomfortable toilet paper that really doesn't work that well.  when it comes to toilet paper our porta potties hold 3 full rolls where others may only be able to hold two rolls.
Sanitation- Some people spray water on the inside of the toilet and call that sanitary. We are one of the only companies that use a spray foam sanitizing technology. Another difference in our cleaning process is the proper amount of water added to the tank. If you've ever gotten into a toilet before and been overwhelmed with the stench of human feces it could be because the lack of water put in the tank to submerge the solids and keep them from stinking. Other companies use less water to try and save money.. i.e. they cut corners at your nose's expense. We train all our employees on the proper cleaning and water ratios so this will not happen to you. And as a cherry on top of our clean potties, we also have a hand sanitizer dispenser in our toilets.
If you want to put up with a stinky potty that might give you hemorrhoids, by all means call our competitors. If you want a better experience, call KamCo!
Please reload